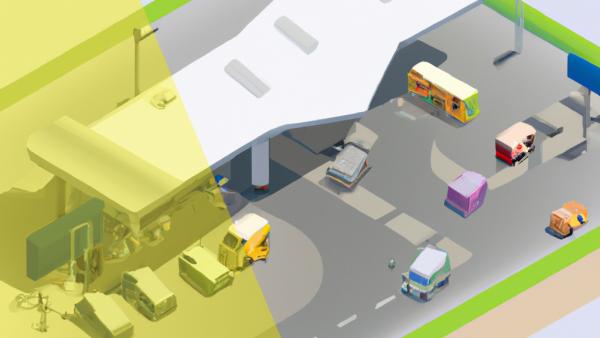 The OSLO trajectory OSLO Vervoersknooppunten (Hoppinpunten) was launched in co-operation with DMOW by the end of 2021.
The purpose of this track was to map, define and standardize information related to infrastructure and services of Transport Hubs and more specifically the Flemish Hoppinpoints.
This track was followed by a European track in collaboration with GreenMov, OSLO Passenger Transport Hubs begin 2022.
Both data standards were recognized as candidate-standards in July 2022.
This moment was also the start of the public review where anyone could test the standards and provide feedback.
The feedback received was now collected and processed.
To conclude the public review period and present the resulting changes of the data standard, another closing webinar will take place.
We would like to invite you to this closing webinar on Wednesday, November 9, 2022 from 10am - 11:30am. You can register through this link.
The following agenda points will be tackled:
Summary of both tracks.
Discussion of the changes/issues logged via Github.
Presentation of the application profiles and vocabularies.
Implementation cases.
Q&A.